Whiplash is an injury that is commonly associated with auto accidents. Anyone who believes they have sustained this type of injury needs to take it seriously and have it attended to right away. At Cape Coral Family Chiropractic, our doctors recommend treatment for whiplash as soon as they begin to have symptoms because it is a condition that may progressively worsen over time.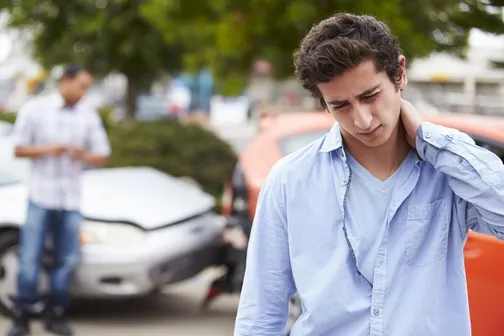 The Causes of Whiplash
Whiplash occurs as a result of a forceful thrusting of the head and neck in one direction and then suddenly in another. This condition can cause a great deal of pain and can vary in severity. It is important to note that the severity of the condition is determined by multiple variables.
the speeds the vehicles were traveling at the point of impact
the weather conditions were like at the time of the accident
the ages and physical condition of the people involved in the accident
Whiplash Can Cause Serious Complications
Our Cape Coral chiropractors can't express enough just how important it is to have any symptoms related to whiplash evaluated as soon as possible. Whiplash can lead to a host of serious complications. One of the most important things that a person needs when he or she is in the process of healing is the ability to get plenty of sleep. Whiplash can interfere with a person's ability to sleep and prolong the healing process. Whiplash also causes tinnitus or ringing in the ears. Whiplash causes dizziness, fatigue, and visual problems. Some people have even had difficulties swallowing after sustaining a whiplash injury.
How Our Chiropractors Approach Treatment
Our chiropractors in Cape Coral are dedicated to treating the individual needs of each patient. When it comes to whiplash injuries, it is important to note that each person's experience with whiplash is different. Based on that line of thinking, our doctors understand that the cookie-cutter approach is not appropriate when treating whiplash.
Treatment plans are created based on the individual needs of each patient. The treatments used in our clinic include but are not limited to spinal adjustments, ultrasound therapy, heat and cold therapy, electrical muscle stimulation, and diathermy. Our chiropractors may also include an exercise regimen for our patients to do at home and ergonomic education.
Stop Living with Pain
If you have recently been in an accident, and you believe that you have sustained a whiplash injury, you don't have to live with the pain. Call Cape Coral Family Chiropractic today at (239) 574-8000 to schedule an appointment with one of our chiropractors.